S1 Summer Activities
The school has partnered with Parent-Teacher Association to organise summer activities such as "Create Tomorrow" for our new students every summer from mid-to-late July.
Objectives: To enhance students' interest in learning, inspire personal potential, build up interpersonal relationships, and strengthen their sense of belonging to the school.
Subjects: STEAM World, Fun Cooking, New World of Arts, Campus English, Fun Chinese, Practical Mathematics, Ball Games, etc.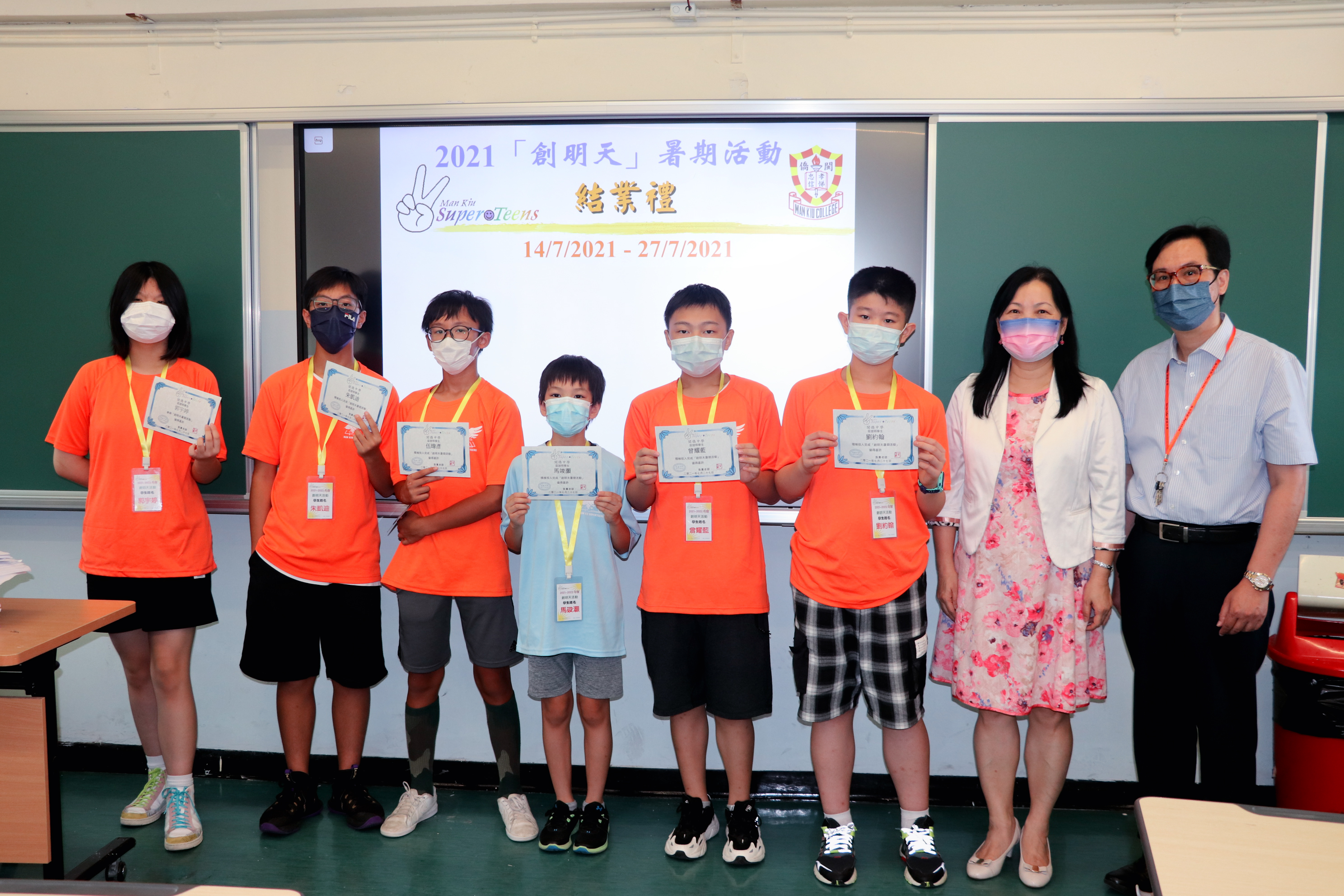 "Create Tomorrow" summer event: Closing Ceremony is conducted in small groups under the pandemic
| | | | | |
| --- | --- | --- | --- | --- |
| | | | | |
| Interesting Chinese – Either static or dynamic | | Grouping activities - Teamwork | | New World of Art – Demonstrate Highlights |
| | | | | |
| Campus English – Learn and Use | | Fun Cooking - Full of color, aroma, and taste | | Group Games - Enhance Communication |
| | | | | |
| Practical Mathematics - Mind Training | | Healthy Campus - Exercise to Strengthen Physical Fitness | | |