Message from Principal (March)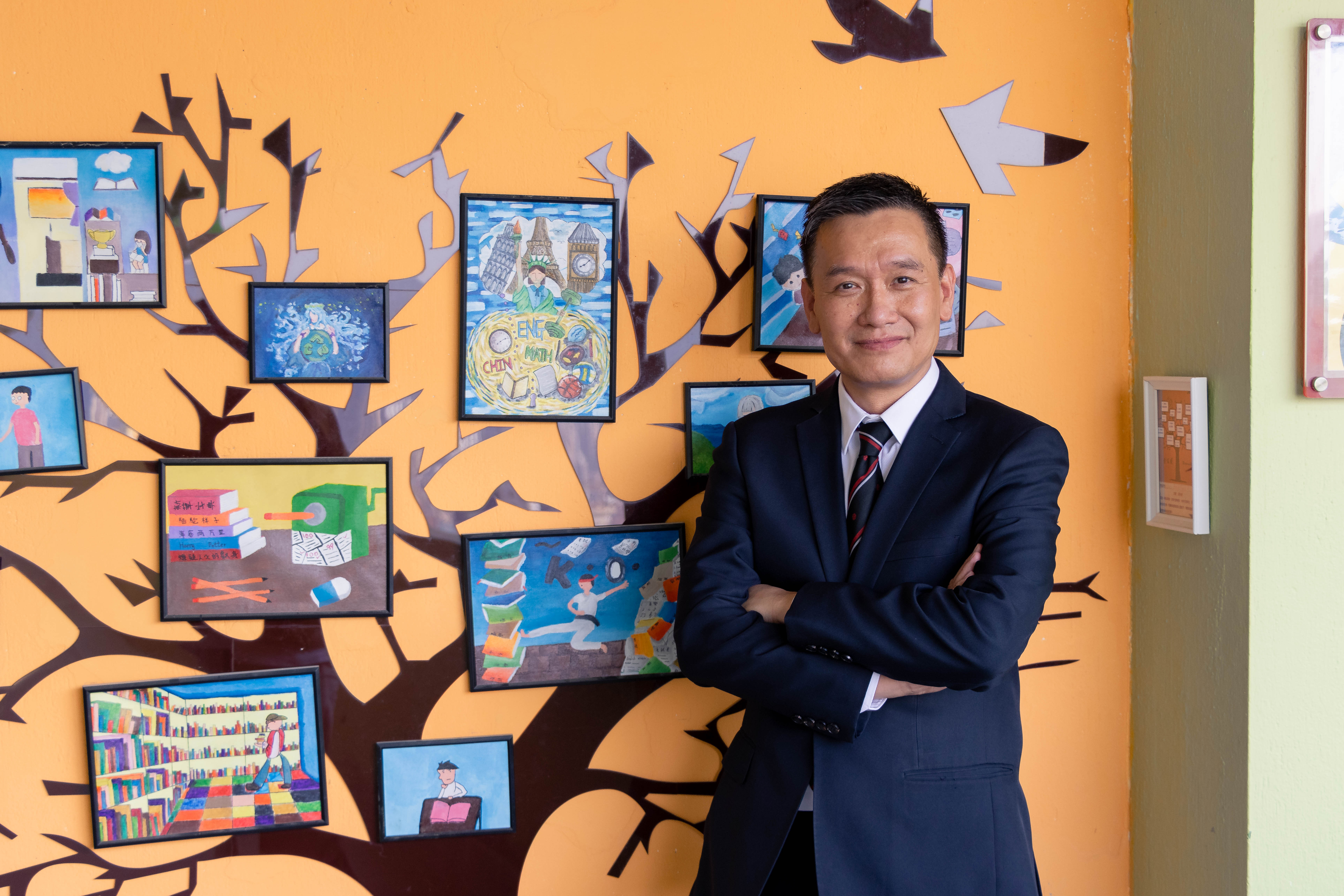 Man Kiu College is our home. Every student here is a child of this family.

We believe that every student has strengths and talents that shine and glitter. Every student is precious and unique with potential to achieve success in any aspect of life, if they are properly guided, taught and nurtured in accordance with their aptitude. Each student is like a glittering star twinkling to form into a series of stunning and enchanting pictures, and every name is engraved in the "Hall of Fame" of Man Kiu College.

We take "Filial Piety, Fraternity, Loyalty and Trustworthiness" as our school motto. We are committed to providing students with a whole-person education with a balanced emphasis on their "moral, intellectual, physical, social and aesthetic" development. We strive to develop students' personality and their well-being, encourage them to take responsibility, to put what they have learned into practice, to become good citizens, to love family and make contribution to society, country and the world. In line with our school mission, we closely connect, communicate and work together with parents, alumni and the community to nurture students to achieve our educational goal.

Our school's caring culture is deeply rooted. We have won the Caring Campus Award for 17 consecutive years since 2005. In recognition of our effort in promoting and strengthening values education, we were presented the 4th Outstanding Teaching Award for Moral Education (Excellence Award for Secondary Schools) by the Education Bureau in 2022. In moral education, our efforts are unquestionable and have been repeatedly affirmed. In this caring atmosphere, our students are nourished fully to develop their character, obedience and willingness to learn; have a sense of belonging to the school, and a good relationship in which they treat others, teachers and peers with respect and love. What I am most proud of is the harmonious relationship among all members of staff. We are all united and committed to nurturing students and working towards the school's mission.

In recent years, the percentage of our students fulfilling the university admission requirements has largely increased. Every year, we have graduates admitted to the JUPAS degree programmes, and some of them were admitted to the University of Hong Kong. Besides, the percentage of our students choosing to study in the Mainland has also increased. In 2021, five students were admitted to "First-class universities and disciplines of the world" of the PRC Government through the Principal's Recommendation Programme under the "Scheme for Admission of HKDSE Students to Mainland Universities".

I am honored to be the principal of Man Kiu College, and I hope that every teacher and student enjoys the school life at Man Kiu, learns, feels happy and proud of being a member of this family !

Principal Pang Chi-yuen